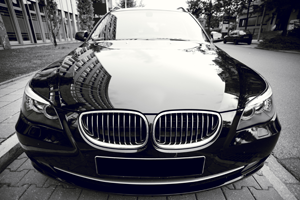 From the timeless E30 to the F01, we have you covered.
With diagnostic tools such as BMW ISTA and Autologic for BMW as well as continuous investment in information and training, the team at Precision Autowerks of Raleigh are qualified to handle all your BMW service and repair needs.  From mileage-based maintenance to CBS items, there is nothing we can't do. Got an active steering light on in your 7 series? Give us a call or BookNow to set up an appointment and let's see what ails your baby – same with your 1 series, 2 series, 3 series, 4 series, 5 series, 6 series, X3, X5, Z3, Z4, Z8 or Alpina.
We have what it takes to get you back on point in an efficient and cost effective manner. We can even get you our loaner if needed or offer transportation on a case-by-case basis.
Tailor your BMW to your liking
Our services range from M sport maintenance, VANOS repair, Valvetronic, Mechatronics, dynamic drive and DSC repair to retrofits and car key memory.
We also offer select performance upgrades for you Bimmer enthusiasts; including StopTech and EBC brakes, Powerflex suspension bushings, Burger Motorsports tuning options, select exhaust upgrades along with Koni, Bilstein and a host of other suspension upgrades. From mild to wild, we can set a plan and timetable, budget and options to make your BMW whatever you'd like it to be.
Basic BMW Maintenance
Basic maintenance is key to long life and a stress free relationship with your BMW. We tailor the service needs of your car to your driving habits and factory recommended maintenance items. From brake fluid, cabin filters, fuel filters, oil services, X drive fluid service, transmission service and properly monitoring 0 the upcoming needs of your BMW are what we do. We, at Precision Autowerks of Raleigh NC, take pride in our ability to keep the cost of ownership reasonable while offering a friendly, relaxed environment.
Pre-Purchase BMW Inspection
For those looking to purchase your next or first BMW, we also offer a very comprehensive Pre-Purchase Inspection (PPI). Our PPI service is an awesome value and will be the best $100 you ever spend on your BMW. From the MMI and I Drive to the thrust arm bushings and status of CBS the car is thoroughly looked over for status of maintenance, quality of previous repairs and hidden issues not disclosed by the seller.
While no one can honestly tell you they never missed a thing during a PPI, we at Precision Autowerks, strive to be as accurate and though as possible.
We looking forward to seeing you
We want to be you one stop shop for all your Bimmer service, repair and maintenance needs including tires, alignment, TPMS, wipers key batteries and window glass needs.
No task is too small. We take pride is being part of your pleasant ownership experience.