Mercedes and AMG Basic Maintenance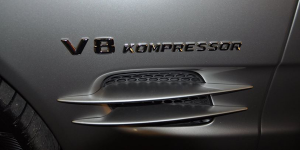 Maintenance is the lifeblood of your investment. Mercedes is known to provide remarkably long-lived engines – 500,000 miles is not unusual with proper care. At Precision Autowerks of Raleigh, we are proud to offer services tailored to the specific needs of Mercedes Benz to provide the long life and trouble free ownership experience Mercedes owners expect.
From the sporty A-Class and C-Class to the luxurious CL and S-Class to the rugged yet sophisticated E-Class we offer an experience that is both effective and value-minded. After all, spending a lot needlessly doesn't equate to getting maximum life from your investment.  These services include:
oil services that are intended to minimize wear and contamination;
transmission services designed to expend the life of your transmission;
brake fluid flush and replacement service;
coolant changes to extend the life of hydraulic components and cooling system components; and
simple filter changes that can increase efficiency and reduce wear and stress on components.
The same applies to the rugged GL-Class, M-Class, GLK-Class and R-Class line of utility vehicles.
Additionally, 4Matic, AIRmatic, ESP, engine, 722.9 transmission, suspension, brakes, glass, wipers, SRS, ASR, ABC, TPMS and Telematics all fall into the range of services provided.
Mercedes and AMG Performance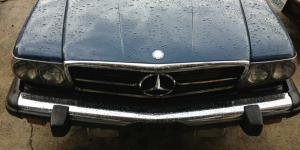 We all know of AMG and Mercedes Benz's in-house performance division.  The SL55, C63, S65 and CL55, E55 and 63, ML63 and the AMG Black Series all offer stellar performance in a luxurious package. These cars offer a driving experience unlike anything else out there. Sophisticated yet untamed is a good description. These refined sports cars have specific service needs unique to the line.
At Precision Autowerks we offer the proper service and care of these cars approached with a mature and level-headed attitude. We understand your investment and take pride in treating it with care and the utmost attention. From oil services with the proper spec oils such as the Motul excess, limited slip differential service with the correct synthetic fluids, and brake service with the correct friction materials to filters that exceed OEM standards, we want to have a long and pleasant relationship with your performance car.
We also offer select performance upgrades including EBC brakes, various tuning options, suspension and wheel/tire upgrades.
Mercedes and AMG Diagnostics
At Precision Autowerks we use factory level tooling to ensure accurate information about your Mercedes-Benz. Combined with our up-to-date training and information sources we take pride in offering accurate and expedient repairs with reasonable pricing. No parts swapping allowed here.
Regardless of the vintage of your Mercedes, we have both the product knowledge and tooling to provide top shelf repairs, service and maintenance. Feel free to call, email or BookNow.
Pre Purchase Inspections
Whether it's a new-to-you Mercedes Benz or your first Mercedes, Precision Autowerks offers a pre-purchase inspection service that is extremely thorough. Frankly, we believe it will be the best $100.00 you'll spend on your Mercedes.
There are honest and unscrupulous sellers out there. Let us go over the car with a fine-toothed comb to make sure you are getting what you expect in your purchase. Nothing ruins your day that finding out a new car has been misrepresented and more problematic than anticipated. We can help you avoid that.