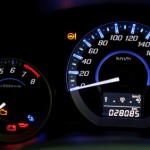 Regular maintenance can increase reliability and prolong the life of your vehicle.
Warning lights can be the first sign of trouble.  Check with us if a light comes on to see how concerning it is. Some things can be put off briefly, while others need immediate attention.
The team at Precision Autowerks can keep you informed on the level of concern just with a phone call. Our state of the art diagnostic equipment, training and skills can accurately diagnose and repair the source of those pesky lights.
Even a drivability issue without a light can mean trouble and its in your best interest not to ignore it but get it looked into. Something as simple as a change in idle quality can be the start of a problem that could potentially leave your stranded – and no one wants that. At Precision Autowerks we want to keep your car in top condition for the best reliability, performance and economy.
Your car is your most convenient method of getting out into the world. Let us worry about keeping it in peak condition.